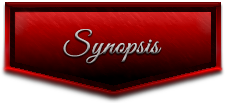 Fall in love at Bayside, where sandy beaches, good friends, and true love come together in the sweet small towns of Cape Cod.
Bayside Summers
is a series of standalone steamy romance novels featuring alpha male heroes and sexy, empowered women. They're fun, flirty, flawed, deeply emotional, always passionate, and easy to relate to.
"​With her wonderful characters and resonating emotions, Melissa Foster is a must-read author!" -NYT Bestseller Julie Kenner​
"Melissa Foster is synonymous with sexy, swoony, heartfelt romance!" -NYT Bestseller Lauren Blakely​
In
Bayside Desires
...
As the co-owner of Bayside Resorts, Rick Savage has a fabulous job working with his best friends and brother, and a thriving business in Washington, DC, which he'll be returning to at the end of the summer. Spending time with his family is great, but being back on Cape Cod has unearthed painful memories. When sweet, smart, and overly cautious Desiree Cleary moves in next door, Rick is drawn to the sexy preschool teacher, and she just might prove to be the perfect distraction.
Running an art gallery was not in preschool teacher Desiree Cleary's plans, but after being tricked into coming to her impetuous, unreliable mother's aid, she's stuck spending the summer with the badass half sister she barely knows and a misbehaving dog. If that's not frustrating enough, she can't escape the sparks igniting with her strikingly handsome and pushy neighbor, Rick, who makes all her warning bells go off.
Passion ignites as Desiree and Rick spend long summer nights sharing heartfelt confessions and steamy kisses. For the first time in years Rick is enjoying life again instead of hiding behind mounds of work miles away from his family. Desiree has touched him in a way that makes him want to slow down. Only slowing down means dealing with his demons, and he isn't sure who he'll be when he comes out the other side.
All Bayside books can be read as standalone novels or as part of the series:
Coming Soon...
Bayside Passions
Bayside Heat
Bayside Escape
Bayside Summers
is part of the
Love in Bloom
romance collection by New York Times & USA Today bestselling and award-winning author Melissa Foster. While each book may be read as a standalone, you might enjoy reading the entire
Love in Bloom
series. Characters from each sub-series appear in future books. Visit Melissa's website for family trees, series checklists, and more.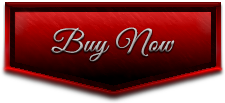 Amazon | B&N | Kobo | iBooks | Google Play | Paperback
When
Desiree received a cryptic message from her mother, the last thing she expected was that it would change her life for the better. A woman needs a plan is about to learn that somethings the best things comes to those that live with a plan.
Rick is back in the Cape to help his brother and best friend with the renovations of their new investment. Although being with his family brings him great joy, a past family tragedy has him yearning to escape back to his life in DC.
A chance encounter is about to throw these two together. There is a spark between them that has been unable to deny their attraction. And as they spend more time together, they help each other face their past.
But what will happen when it's time for Rick to leave? Will their newfound relationship be able to handle the distance? Will Desiree go back to living with a plan, or will she embrace a laid back attitude she's being living over the summer? Will Rick be able to put the past behind him and enjoy a hobby he used to love again? Is this just a summer romance or a romance of a lifetime?
Bayside Desires

is a fun, saucy, exciting story that will pull at your heartstrings and leave you smiling and contented. Melissa draws the reader in right from the start and weaves an touching story that will have the reader glued to each page.
I love that Desiree takes a risk, embraces the changes that comes her way, and grows into a stronger, happier person.
I admire how Rick went after Desiree not just she was beautiful but because he saw the beauty within. He opened his heart and let the love in.
The chemistry between the two is electric. Rick is a man that knows how to take control and make all your desires come true. I swooned for him right from the start and only kept falling for him with each passing page.
I enjoyed
Bayside Desires
and would highly recommend it. I look forward to catching up with these delightful cast of characters in the next book of the series.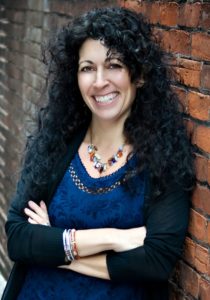 Melissa Foster is a New York Times & USA Today bestselling and award-winning author. Melissa writes sexy and heartwarming contemporary romance, new adult romance and women's fiction with emotionally compelling characters that stay with you long after you turn the last page. Readers adore Melissa's fun, flirty, and sinfully sexy, award-winning big family romance collection,
Love In Bloom
featuring the Snow Sisters, Bradens, Remingtons, Ryders, Seaside Summer, Harborside Nights, and the Wild Boys After Dark. Melissa's emotional journeys are lovingly erotic and always family oriented.
Melissa has painted and donated several murals to The Hospital for Sick Children in Washington, DC. Her interests include her family, reading, writing, painting, friends, helping others see the positive side of life, and visiting Cape Cod.
Melissa is available to chat with book clubs and welcomes comments and emails from her readers. Visit Melissa on social media or her personal website.
Melissa is available to chat with book clubs and welcomes comments and emails from her readers. Visit
Melissa on Facebook
or her
personal website
.
Never miss a brand new release, special promotions or inside gossip again by simply signing up to receive your
newsletter
from Melissa.
Join Melissa's Street Team on Facebook